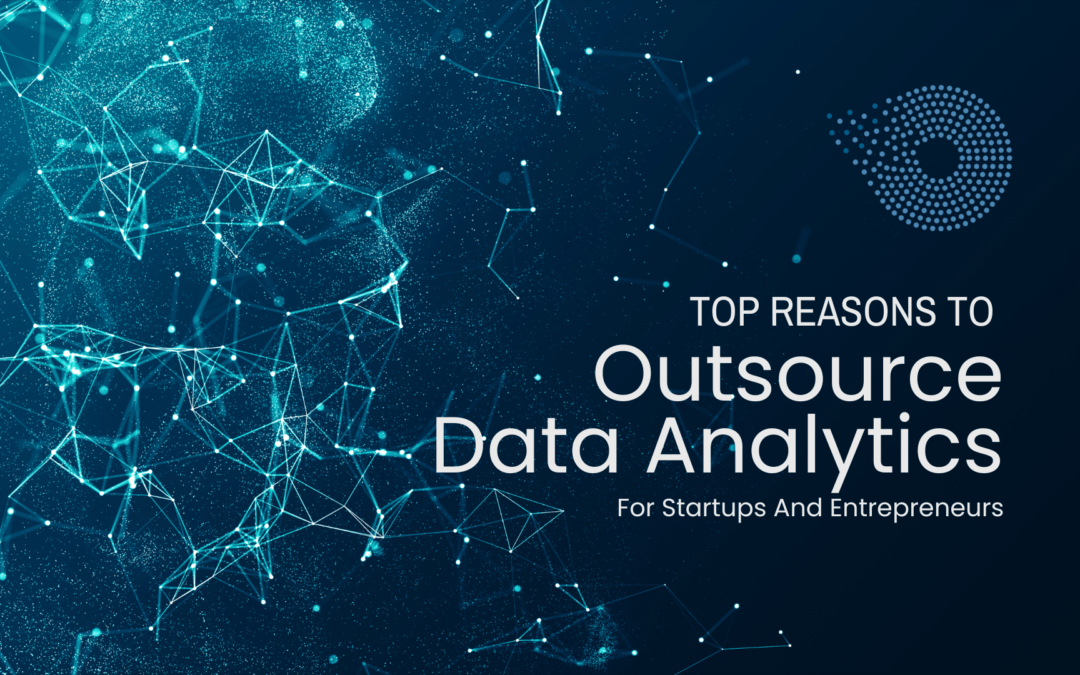 All business and IT operations, even critical ones like data science and analytics, are being outsourced by organizations.
For businesses that invest in digital growth, data science outsourcing is one of the most attractive fields in terms of competition.
Organizations can use the knowledge of skilled service providers who develop solutions, carry out analytics, and assist in the production of helpful business insights by outsourcing this area to a dependable supplier.
The tendency to allocate tasks to a data scientist or an entire team of specialists provided by an outside business has increased significantly over the past few years.
According to research, the size of the global market for data analysis would grow from 2018 to 2025 at a CAGR of more than 22.8%.
What is Data Analytics?
Data analytics is the science that enables a corporation to use raw data to generate insightful findings and recommendations that promote company growth.
A company can improve efficiency and performance in some areas, including marketing, logistics, finance, sales, and customer service, by using data analysis.
Data analytics assist a company in collecting data from multiple sources and seeing patterns that might lead to developing insightful information.
Organizations may use data analytics with the correct frameworks and structure to gain a competitive advantage.
Why Should You Outsource Data Analytics?
The age of outsourcing is currently in effect. All business and IT tasks, including strategic procedures, are being outsourced by companies.
Depending on the business, Data analytics outsourcing can be done for various reasons.
But it's critical to understand that data currently strongly impacts how businesses function, and that importance will only grow.
As a result, data analytics must be taken into consideration by every business.
Businesses now use software systems that include cutting-edge technologies like digitization, machine learning, and AI.
Incorporating these systems from scratch can take time, effort, and money.
With data science outsourcing, any company may take full advantage of the rapidly changing technology trends and beat the competition.
Key Advantages Of Data Analytics Outsourcing
1. Access To Specialized Expertise
Prediction analytics, data visualization, and machine learning are just a few of the many divisions in the fast-expanding subject of data analytics. 
As a result, businesses may need help to stay up with the latest developments and patterns in data analytics.
Data analytics outsourcing can give businesses access to knowledge they might not have. 
For example, a business analytics services provider might include machine learning specialists that can assist a business in creating predictive models for identifying probable loss of clients. 
Alternatively, a service provider might have specialists in data visualization who can assist a company in developing user-friendly dashboards to present information to decision-makers.
2. Cost Savings
A full-time data analytics team's hiring and upkeep can be costly. Organizations are required to give their employees perks, education, and tools in addition to pay. 
Also, because it could take time to discover the right people, employing an internal team can be time-consuming and expensive.
Outsourcing data analytics may be less expensive than hiring and training an internal team. 
Service providers frequently offer flexible pricing structures, enabling organizations to only pay for their required services. 
Instead of hiring a full-time employee, a company might contract a service provider to handle a one-time data analysis assignment. 
Long-term financial savings for companies are possible with this strategy.
3. Improved Efficiency
Business analytics services frequently have the tools and know-how to finish tasks more quickly and effectively than the in-house staff. 
A service provider may have access to specific software tools and data technology that can facilitate speedy and exact data analysis.
Based on the insights produced, outsourcing data analytics can assist businesses in making quicker and more informed decisions. 
It can be essential in finance, healthcare, and e-commerce, where choices must be made quickly.
4. Focus On Core Business Activities
It can take a lot of time and resources to analyze data. Instead of spending time and resources on data analysis duties, companies can concentrate on their core business operations by outsourcing data analytics. 
Instead of focusing on customer data analysis, an e-commerce business can create new items and enter new markets.
By outsourcing data analytics, the company may have more time and money to devote to its core operations. Organizations may benefit from this by achieving their objectives more swiftly and effectively.
5. Scalable
Different data analytics requirements may be required depending on an organization's needs. 
For example, a company might require data analysis services during intense business activity but not in periods of low business activity.
Expert analytics services providers can quickly modify their offerings to suit the needs of the business. 
This adaptability enables firms to meet changing business needs without worrying about the time and expense required to acquire or fire internal staff.
6. Fast Results
Data analytics companies frequently have a bigger team and more resources available, allowing them to finish projects more quickly than their employees. 
Service providers can work on several at once or may have experts who can collaborate on a single project to complete projects more quickly.
Organizations can create insights and make data-driven choices more swiftly by outsourcing data analytics. 
For instance, data analytics services can finish the study more quickly, enabling the business to react to client demands and preferences more rapidly if it wants to analyze customer data to spot trends and patterns.
7. Greater Use of Data
With data's increasing worth, it can be used effectively for company growth. 
The whole chain of information and analysis has experienced a significant change as machines have taken on the task of processing data. 
Therefore, for many companies wishing to use data more extensively in their operations, outsourcing data analytics is a necessity of the hour.
A qualified partner can raise a company's commitment to managing its data and help it discover untested ways that may be important to long-term success.
8. Maintaining Compliance
Businesses must deal with various laws covering the collection, processing, storage, and use of data due to the growing volume of data. 
Your company will better understand and handle compliance obligations if you have a seasoned data analytics partner.
An external outsourcing partner can make it considerably easier for companies to produce easily audited data. 
A company must be on the correct side of the rules to ensure smooth operation, for example, with the General Data Protection Regulation (GDPR) and other equivalent versions in other markets.
Risks Of Outsource Data Analytics
1. Risks to Data Security
When data analytics are outsourced, private information is available to a third party. Customer information, financial information, and other personal data may be included. 
As the outside party might have a different level of security standards in place than the business, this could pose risks to the safety of the data.
Organizations must thoroughly investigate the expert analytics services provider they hire to ensure they have adequate data security protocols in place to reduce this risk. 
Also, they must ensure that they have entered into suitable legal agreements with their service provider that contain provisions for data protection.
2. Quality Assurance Challenges
One can outsource data analytics by contracting with a third party to deliver improved insights and advice based on the data analysis. 
However, there is always a chance that the service provider's work may need to measure up to the standards set by the company.
Organizations must set up clear quality control criteria and expectations with the analytics service provider to reduce this risk. 
To ensure the service provider meets their needs, they must also establish consistent channels of contact and feedback systems.
3. Cultural Differences
The organization and the supplier of services could face cultural hurdles due to outsourcing data analytics. It could result in errors of understanding, miscommunication, and inefficiency.
Organizations must create clear communication channels and protocols with their data analytics services to reduce this risk. 
Also, they must ensure that the service provider is well aware of the organization's culture, beliefs, and objectives.
4. Control Loss
Outsourcing data analytics requires a certain amount of control over the analysis process being provided. 
Due to this, it could be more challenging to see and comprehend how the data is being processed and the results being made.
Organizations must establish transparent data analysis processes with their service provider to lessen this risk. 
To oversee the analysis process and guarantee that it meets their needs, they must also ensure they have access to the raw data and intermediate analysis outcomes.
Conclusion
Organizations can gain much from outsourcing data analytics, including access to specialist knowledge, cutting-edge technologies and infrastructure, and quicker outcomes. 
But it also has several dangers. The choice to outsource data analytics should ultimately be made after an in-depth assessment of the organization's requirements, capabilities, and objectives. 
Organizations can use the potential of data analytics to fuel corporate growth, innovation, and success by carefully balancing the risks and rewards and choosing a reputable and skilled service provider.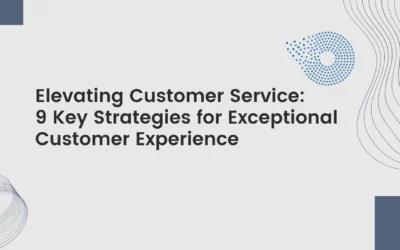 [pac_divi_table_of_contents included_headings="off|on|on|off|off|off" scroll_speed="8500ms" level_markers_3="none" title_container_bg_color="#004274" _builder_version="4.22.2" _module_preset="default" vertical_offset_tablet="0" horizontal_offset_tablet="0"...