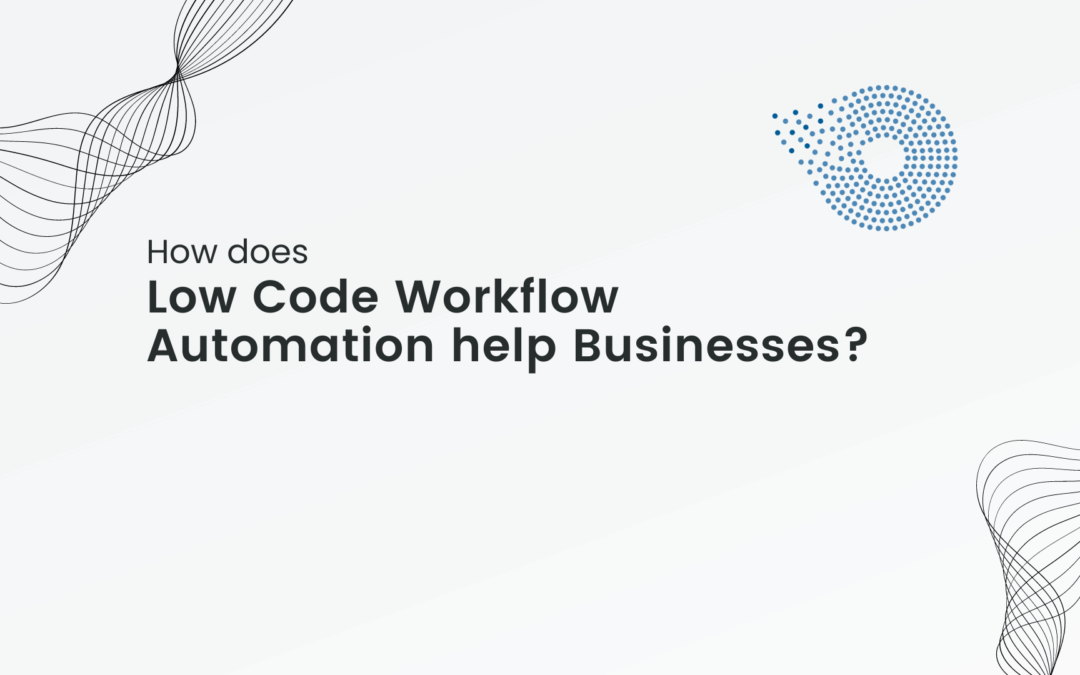 Low Code Automation Platform: The rise of low code automation Platforms and no-code platforms has significantly contributed to simplifying programming for everyone. These sites helped make software development accessible to people who might not otherwise have been able to learn how to code.
Without relying heavily on traditional hand-coding, a group of developers created the first visual development, collaboration, and application deployment tools. 2014 Forester introduced the term "low code platforms" to describe these programs.
The new technology allowed users to interact with code through visual modeling and drag-and-drop interfaces easily. 
The idea of low-code automation / no-code automation is rapidly gaining popularity across all industries. 
Gartner estimates that by 2024, 73% of large organizations will use multiple low-code development tools instead of just one. 
When you think about all the money that can be made with this kind of automation, it's easy to see why people would be interested.
Obviously, this caused a storm in the business world. Users in the business world no longer need to rely on their companies' IT departments or pay outrageous costs to third-party vendors.
What is low code automation?
Low code automation is a promising new technology for creating, automating, deploying, and modifying applications, workflows, and processes. Low code workflow is an excellent new technology that allows business users and developers to do so with minimal coding knowledge. The solution speeds up the process of digitizing and optimizing crucial business processes, freeing workers for more strategic work. Low code automation Platform allows teams with limited coding expertise to rapidly develop and deploy new software, workflows, and processes. 
In contrast to conventional back-end computer programming, low code automation takes a more visual approach to app development by offering pre-designed templates and a simple drag-and-drop interface.
As an added bonus, developers can save time by reusing the components whenever they find a match. Low-code technology allows IT and business teams to automate and digitize business processes without the need for extensive lines of code.
What's no-code automation?
Both technical and non-technical users can automate processes on no-code platforms by using graphical user interfaces rather than writing code. Users simulate their interactions with a computer by dragging and dropping items into designated boxes.
In the same way that low-code programs do, they speed up the automation procedure. With no-code platforms, you don't need any sort of coding experience at all. 
The ultimate aim is to achieve business process agility by avoiding the time, resources, and cost constraints associated with traditional IT development.
People think that because no-code automation platforms are easy to use, they can only be used for simple automation projects. 
However, these platforms have rapidly caught up with the demands of business, and we can now figure out no-code platforms with a high degree of feature-richness and integration that enable users to automate any process that satisfies specific business needs in any organization. 
It is possible because these platforms have quickly caught up with the demands of business.
How does low code automation differ from no code automation?
The difference between no-code and low-code automation platforms may not be apparent at first, but there are some key differences.
1) Programming knowledge
As their name implies, no-code platforms don't necessitate the ability to write code. Their process is similar to low-code platforms but more advanced. On the other hand, low code automation platforms give programmers access to the platform's guts so they can write custom code as needed. They provide a faster way to automate tasks, but only for those with basic coding skills.
2) Designing automated processes
The end-user can make design decisions with no-code platforms with simple drag-and-drop operations. Although low code automation platforms follow a similar deployment model, code is still required when creating automated procedures.
3) Developer dependency
Low-code platforms reduce the need for technical expertise by letting business users automate routine tasks. They will probably need help to finish the automation project because they don't know how to code. It necessitates the presence of a developer or other technically inclined individual to facilitate automation. However, users are granted complete autonomy since they don't need to know any technical details to use a no-code platform.
What is workflow automation, and how does it work?
Workflow automation operates a sequence of tasks that run independently and without human intervention based on a set of predefined rules. 
Workflow automation allows you to do things like send emails, set reminders, schedule tasks, initiate drip campaigns, and more without having to lift a finger.
Workflow automation usually uses a series of if/then clauses in order to trigger another task. It then splits into sub-paths depending on whether the lead, employee, or stakeholder took some sort of proactive measure.
Let's take a look at a sample process that takes a form submission and turns it into a business opportunity.
A website user fills out and sends in a form.

The action automatically adds the visitor to a drip campaign. A new transaction will be made, and the status will be changed to "New."

The lead receives the first email in the drip campaign, which typically requests a meeting.

The potential customer makes an appointment by going to the meeting scheduler.

The appointment is confirmed with a thank-you email sent to the lead.

A new task is made in the CRM and given to a salesperson.

The salesperson's direct contact with the prospect ends the automated process.
What Are the Benefits of Using a Low-Code Digital Automation Platform?

A low code automation platform enables users with limited coding skills to automate digital tasks within an application.

Who better to develop software than end users?
In the past several years, advanced low-code technologies have made it possible for most computer-savvy professionals to work together with other developers to build apps in ways that were previously unimaginable.
You should think about getting a low-code automation platform for your business for a number of reasons:
1. Quick Marketing Time
One of the main benefits of low-code/no-code automation is that it is easy to use. The goal should be to get advanced automation up and running as soon as possible and with as little learning as possible. Generally, a platform is not worth the cost if it initially appears overly complicated or confusing.
2. Integrate Effortlessly
The use of low-code and no-code should be encouraged as a means of enhancing and expanding your existing infrastructure. It must not be a silo. Searching for a system that can easily connect to other programs is essential. You can automate clean-up tasks and manage complex low-code workflow involving multiple methods with the help of AI-enhanced tools.
3. Self-Service Ability 
By democratizing automation to individuals with varying levels of technical expertise, like citizen developers, low-code/no-code aid can help close the knowledge gap and free up IT personnel by enabling end-users to handle IT requests independently of the service desk.
4. Prefabricated Processes
The ease of use is crucial once again. Even if you decide to use automation to create unique business processes, there's no need to reinvent the wheel. The more customizable examples there are to choose from, the better. It will aid in a more expedited rollout and ROI.
5. Scalability
Most companies' mission statements include expanding their operations. Spending money on an automation platform that can't grow with your needs is pointless. Even if you aren't quite there yet, you should look for a system that is capable of handling many events, processes, and operations on demand.
Why Should You Use Low-Code Automation?
Low-code automation allows businesses to automate processes quickly and efficiently without requiring extensive coding knowledge. There are many reasons to use low code automation, which are listed below.
1. User-Friendliness
Since low code doesn't require in-house programming experts, it can be used by any employee. You don't need to know a lot about programming to do it. Employees can create customized automated procedures to streamline their work with this program's help, but no intervention from IT is required.
2. Maintains Standards Of Excellence
It's not just the IT department that can benefit from low-code development. One of the knock-on effects of increased speed is a better user experience. With low-code development, businesses can quickly adjust to new opportunities or consumer preferences.
3. Value For Money
Low-code automation systems can handle even the most stringent business needs. Companies with strict requirements for audits and independent security certification are more likely to use low-code platforms to run their most critical applications. Their confidence in low-code solutions proves that there are already enterprise-ready options available.
4. Greater Flexibility
The ease with which new processes can be created and existing ones modified means that changes can be made rapidly and without the need to adjust complex code. You can monitor the market, satisfy customer needs, and adapt to new regulations with this method.
5. Enhanced effectiveness
Features like drag-and-drop interfaces make it easier for users to create workflows quickly and start seeing results.

How Low-Code Automation Benefits Your Enterprise?
When talking about enterprise process automation, it's not enough to just automate a single function. It's all about automating processes from start to finish in every department. 
This is a complex project from a technical standpoint, and it won't be done even when everything is automated and working well because processes are constantly changing and improving.
You need to replace time-consuming manual processes or antiquated databases with user-friendly, consumer-grade digital alternatives that are scalable to accommodate future expansion. 
You can create flexible solutions rapidly and at scale by automating procedures with a low-code platform.
1. Grow with the Organization
Domain experts may be included in the development process faster using a standard low-code environment. Users and programmers can work together, share a common (visual) language, and refine their solutions over time.
2. Control and Maintain Visibility
When end users "automate" processes independently, they generate a jumble of high-risk scenarios.

Wrapping It Up
Low-code workflow automation allows companies to automate and improve their processes that are easy to use and work well. With only a little coding knowledge, technical and non-technical users can easily create and install software, workflows, and processes, freeing up necessary time and resources. 
With this technology, businesses can streamline their processes, improve their output, and quickly adapt to changing business needs. By using low-code automation platforms, companies can get their products on the market faster, integrate them easily with their current systems, let customers help themselves, and ensure they can grow as needed. Ultimately, low-code process automation gives businesses the tools they need to drive digital change, improve efficiency, and stay competitive in a changing market.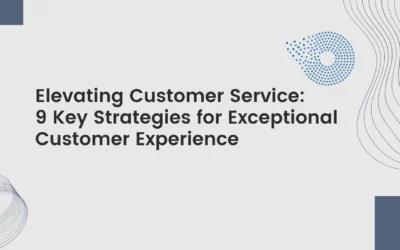 [pac_divi_table_of_contents included_headings="off|on|on|off|off|off" scroll_speed="8500ms" level_markers_3="none" title_container_bg_color="#004274" _builder_version="4.22.2" _module_preset="default" vertical_offset_tablet="0" horizontal_offset_tablet="0"...