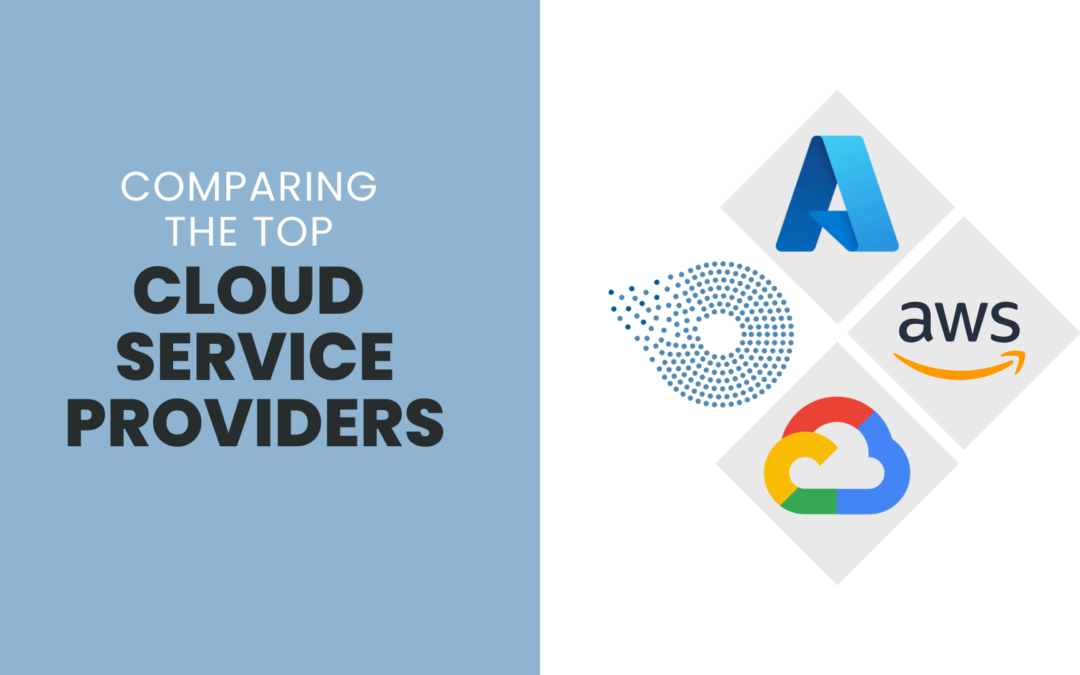 Today's businesses can't function in the age of technology without resorting to cloud services.
To store, process, and analyze huge quantities of data, launch applications, and rapidly expand their infrastructure, businesses are increasingly turning to the cloud.
The most popular cloud computing providers are Amazon Web Services (AWS), Microsoft Azure (Azure), and Google Cloud Platform (GCP), in that order.
These companies offer a wide range of services, each with its strong points and Cloud service features. Organizations that want to use the cloud to its entire potential need to know the differences between them.
In this blog post, we'll see the cloud computing comparison AWS, Azure, and GCP in-depth, looking at their main Cloud service features, strengths, and things to think about. 
By the end, you'll know how each company can suit your group's demands, helping you decide.
Let's explore cloud computing comparison and see what makes AWS, Azure, and GCP so special as cloud service providers.
Cloud computing comparison: AWS vs. Azure vs. GCP
Amazon Web Services (AWS) is now the market leader across multiple infrastructure sectors. This includes services like scalable data storage, networking, servers, mobile app creation, and security. Its main competitor, Microsoft Azure, offers more efficient and scalable software options. 
High-end big data analytics solutions are available on Google Cloud Platform GCP, and integration with products from other vendors is simple.
With the increasing trend toward cloud-based systems due to their greater adaptability and scalability, certified cloud computing professionals are in high demand. Read on to see how these three factors might affect your IT career.
What Is AWS (Amazon Web Services)?
Amazon Web Services, commonly referred to generally as AWS, is Amazon.com's all-inclusive and trendy cloud computing platform. 
AWS (Amazon Web Services) is a cloud computing platform that offers a large range of different services and solutions that can be accessed by anybody in order to swiftly build and distribute a number of different applications and services.
A wide variety of services, including application development and deployment, network infrastructure, data storage, database management, analytics, and security, are available through AWS. Some of these services include computing resources, data storage, and database management.
These services were established with the adaptability to serve a wide variety of customers, from individual investors and small enterprises to major businesses and government organizations. They were designed with this adaptability in view.
Who Uses AWS (Amazon Web Services)?
Netflix

Airbnb

Spotify

NASA

Samsung

BMW

Philips

Pfizer

Adobe

GE (General Electric)

Capital One

Unilever

Dow Jones

Lyft
What is Azure (Microsoft Azure)?
Azure (Microsoft Azure) is a cloud computing platform that offers several benefits to enterprises. Through Microsoft-managed data centers, businesses can create, deploy, and manage applications and services. 
Azure (Microsoft Azure) organizations have flexible access to on-demand computing resources, storage space, database management, network connectivity, and more. 
With Azure, organizations can experiment and expand without investing much in new or upgraded on-premises equipment because of the platform's adaptability, stability, and security. 
It is a flexible and well-liked option for cloud computing since it supports many different languages, frameworks, and tools.
Who Uses Azure (Microsoft Azure)?
Citrix

FedEx

Pfizer

Verizon

LinkedIn

Accenture

Siemens

Johnson & Johnson

Airbus

Allscripts
What is GCP (Google Cloud Platform)?
Cloud computing services offered by Google are collectively known as Google Cloud or GCP (Google Cloud Platform). It provides multiple options for processing, storing, connecting, learning, analyzing, and more. 
By utilizing Google's worldwide infrastructure, businesses can create, launch, and expand their apps and services with Google Cloud. 
GCP (Google Cloud Platform) offers dependable and adaptable cloud solutions that boost innovation, teamwork, and business transformation in businesses. 
Google Cloud is well-known for its dedication to security and sustainability, as well as its cutting-edge data analytics tools and artificial intelligence and machine learning services. It's a standard option for companies beginning on cloud-based digital transformation projects.
Who Uses GCP (Google Cloud Platform)?
Spotify

Twitter

Snap Inc. (Snapchat)

PayPal

Etsy

Home Depot

Intuit

Best Buy

Target

Bloomberg

20th Century Fox

Ubisoft

Colgate-Palmolive
AWS vs. Azure vs. GCP: Cloud service features
| | | | |
| --- | --- | --- | --- |
| Feature | AWS | Azure | GCP |
| Market Share | Largest market share | Second-largest market share | Third-largest market share |
| Compute Services | Elastic Compute Cloud (EC2), Lambda | Virtual Machines (VMs), Azure Functions | Compute Engine, Google Kubernetes Engine (GKE) |
| Storage Services | Simple Storage Service (S3), EBS | Azure Blob Storage, Azure Files | Cloud Storage, Persistent Disk |
| Database Services | Amazon RDS, DynamoDB | Azure SQL Database, Cosmos DB | Cloud SQL, Firestore, Bigtable |
| AI/ML Services | Amazon SageMaker, Rekognition | Azure Machine Learning, Cognitive Services | Google Cloud AI, AutoML |
| Networking | Amazon VPC, Elastic Load Balancer | Azure Virtual Network, Load Balancer | Virtual Private Cloud (VPC), Load Balancing |
| Hybrid Capabilities | AWS Outposts, AWS Snowball | Azure Stack, Azure Arc | Anthos |
Pricing: Amazon web services vs Google Cloud vs Azure 
The IT industry generally agrees that Microsoft Azure offers the best value for its on-demand pricing, while Amazon falls somewhere in the middle. 
Each of the three platforms gives all of its customer's access to price plans that are competitive and additional cost-control capabilities, such as reserved instances, budgets, and resource optimization. The price of the cloud platform is determined by a number of different factors, including the following:
Needs of the Customer

Usage

The Services Provided
Amazon web services
AWS offers a pay-as-you-go pricing model, so you'll only be billed for the resources you really use. It does not include any lengthy contracts or challenging licensing requirements in any way. 
You may qualify for a discount proportional to the amount you use, allowing you to pay less for more use.
Microsoft Azure
In addition, Microsoft Azure offers affordable pay-as-you-go pricing that may be adjusted to the specific requirements of your company.
Cancellation of the plans is possible, and continuous monitoring of cloud utilization and cost developments is required.
Google Cloud
Like other cloud service providers, Google Cloud only charges you for the resources you really utilize. It offers an easy and forward-thinking pricing strategy, which results in cost savings for you. 
Hybrid and multi-cloud options
The terms "hybrid" and "multi-cloud" describe methods and techniques that use both on-premises software and hardware with cloud-based resources and services from different suppliers.
AWS hybrid and multi-cloud
Amazon ECS Anywhere

AWS Storage Gateway

AWS Snowball

AWS CloudEndure

AWS Outposts

AWS Local Zones

VMware Cloud on AWS

AWS Wavelength
Azure hybrid And multi-cloud
Azure Arc

Azure Stack

Azure ExpressRoute

Azure Site Recovery

Azure Virtual WAN

Azure Advisor

Azure Policy

Azure Lighthouse

Azure API Management

Azure Logic Apps
Google Cloud hybrid and multi-cloud
Anthos

Google Cloud VMware Engine

Cloud VPN

Cloud Interconnect

Cloud DNS

Cloud CDN

Cloud Identity-Aware Proxy
Pros and Cons:
Amazon Web Services
Pros
Extensive service offerings and scalability

Rich ecosystem and broad community support

Largest market share in the cloud industry

Extensive global infrastructure
Cons
The steeper learning curve for beginners

The pricing model can be complex

Less intuitive user interface
Microsoft Azure
Pros
Microsoft simplifies service migration.

Machine learning, AI, and analytics services at the forefront of their fields are only some of the many available alternatives.

Comparing prices to AWS and GCP, most services here are more affordable.

Hybrid cloud approaches have a lot of backers.
Cons
Less variety of services offered than AWS.

Developed exclusively with corporate users in mind.
Google Cloud
Pros
Integrates smoothly with other Google tools.

Superior support for containerized workloads
Con
Fewer features and less support for business applications than AWS and Azure
Locations and levels of accessibility: Azure vs GCP vs Aws
Consider the cloud provider's supported regions as a first step in making a decision. Because of problems like latency and compliance rules, especially when it is working with data, cloud performance can be directly impacted by these factors.
Following is a list of the Big Three:
Amazon Web Service is distributed in 22 different areas of the world and 14 other data centers. There are over 114 edge sites, as well as 12 edge caches in regional areas.

Each of Azure's 54 regions contains three availability zones with 116 edge locations.
The Google Cloud Platform is made up of more than 200 edge sites, 103 different zones, and 34 different cloud regions.
Azure vs GCP vs Aws: Less focus on managed database services security
Virtual Private Cloud (VPC) services for the great majority of AWS's availability zones are provided by Fortinet. In addition, it employs Cognito for identity management, a key management service for secure information storage, and IAM technology for authentication. 
Fortinet is another service used by Azure to provide maximum safety. Additionally, authentication is handled by Active Directory Premium, identity management is handled by Active Directory B2C, and data is encrypted using Storage Service Encryption on this cloud platform. 
In the end, GCP uses FortiGate Next-Generation Firewall to provide top-notch security. Identity and Access Management (IAM) is used for authentication, AES256 central key management service for data encryption, and Cloud IAM/Cloud Identity-Aware proxy for authorization or authentication.
Which cloud platform is better?
Amazon web services vs Google Cloud vs Azure
Each company has specific needs, and thus, service providers must tailor their offerings accordingly. 
They must follow different rules and regulations. While many businesses offer the same services, cloud service companies generally find success by differentiating themselves in some way.

One possible advantage is to know how AWS, Azure, and GCP fit into the wider cloud strategy goals of your company.
Azure vs Gcp vs Aws developers: What's their future?
The US Bureau of Labor Statistics predicts a 22% increase in demand for software developers (Azure vs GCP vs aws developers) by 2030. Its expansion is expected to slow during a recession, but it will continue. 
Coders and developers with experience will never be in short supply.
You may increase your value to your current or prospective company by learning to code.
Final Words
It is important to consider your company's unique requirements while making a final selection of top cloud providers. Regarding services, scalability, and global infrastructure, AWS, Azure, and GCP are the industry leaders in cloud computing. 
To make a smart decision, weighing several aspects, such as service offers, pricing structures, support, and integration possibilities, is important.
Ready to revolutionize your business with cutting-edge cloud solutions? Look no further than Data-Nectar. With a proven track record of delivering reliable and efficient cloud services, we offer a comprehensive range of solutions tailored to your specific needs. Whether you're seeking advanced data analytics, seamless scalability, or robust security measures, our team of experts is here to empower your cloud strategy. Contact us now and elevate your business to new heights with us.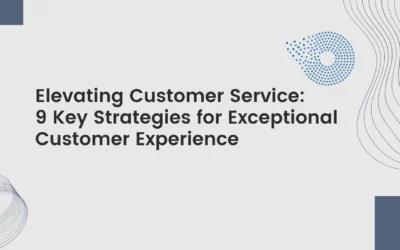 [pac_divi_table_of_contents included_headings="off|on|on|off|off|off" scroll_speed="8500ms" level_markers_3="none" title_container_bg_color="#004274" _builder_version="4.22.2" _module_preset="default" vertical_offset_tablet="0" horizontal_offset_tablet="0"...