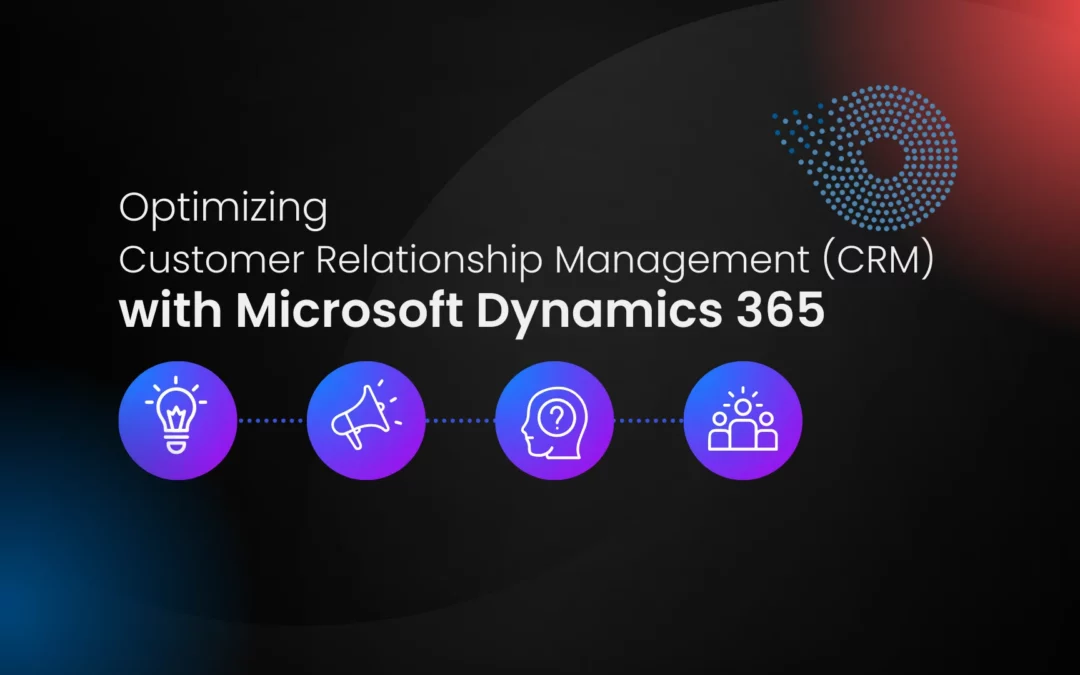 Have you ever utilized a Dynamics 365 CRM system? If this is the case, it is important to understand that the success of Microsoft Dynamics 365 CRM implementation is dependent upon the allocation of sufficient time and effort.
What is Customer Relationship Management with Dynamics 365?
Customer Relationship Management with Dynamics 365 is a business applications platform that operates on cloud services, integrating customer relationship management (CRM) and enterprise resource planning (ERP) functionalities. Additionally, it incorporates productivity apps and artificial intelligence technologies. 
The integration of Microsoft's ERP solution, Dynamics AX, with its Dynamics CRM application resulted in the introduction of Dynamics 365 in 2016. Microsoft was an early adopter in integrating the functionalities of Enterprise Resource Planning (ERP) and Customer Relationship Management (CRM) into their software offerings.
Microsoft Dynamics 365 CRM Best Practices
When implementing Microsoft Dynamics 365 CRM, several key best practices can maximize its effectiveness and drive successful outcomes. By enhancing CRM with Microsoft Dynamics 365 and adhering to these best practices, companies can harness the full potential of Microsoft Dynamics 365 CRM to optimize customer relationships and boost overall business performance. So you have to follow these.
Define Objectives and Goals
Involve Stakeholders
Data Preparation
Customization and Configuration
Training and Adoption
Security Management
Automation and Workflows
Integration with Other Systems
Data Analysis and Reporting
Backup and Disaster Recovery
Why Microsoft Dynamics 365 CRM is the best option
Instead of providing one CRM product, Microsoft provides a portfolio of business tools that may be utilized to simplify Dynamics 365 for customer engagement activities in areas such as marketing, sales, field service, and customer care. Each app stands on its own or can be used in combination with another Dynamics 365 service. Even if you combine many programs into one, you'll still use a single database to make sure that everyone has access to the same data.
Benefits of Microsoft CRM Solutions
Do you think this is amazing but theoretical? Here are nine ways a CRM solution may help you develop lasting connections with clients.
1) Make important data-driven judgments
A CRM system records every interaction with a potential customer. That lets you assess your marketing and sales efforts and identify and address issues.
2) Use one platform to reach multiple audiences
Social media, events, phone marketing, email marketing, and more are all ways to reach potential consumers. A good CRM solution lets you centralize communication and reduce duplication.
3) Automate repetitive tasks
Automate what you can to free up time for creative tactics and writing.
4) Understand your customers
Your clients' data offers you a solid picture of their personalities and requirements. That lets you make more tailored offers. The customer feels like they're important and are taken seriously.
5) Keep customer information safe
When handling sensitive data like names and email addresses, data protection is a major issue. In a professional solution, you may set security roles so only those who require data can access it.
6) Use AI/ML
AI-driven CRM with Dynamics 365 identifies patterns early and predicts revenue. AI-driven CRM with Dynamics 365 helps find potential leads and follow up on time.
7) Give great service
Knowing your consumers' prior encounters lets you immediately address the issue. You know what they bought and if the product or service has had issues. Quality products and services require excellent customer service. Customers are going to come back if they are happy with your service.
8) Make appealing reports easily
A CRM solution organizes and simplifies various types of data.
9) Collaborate wherever
Modern cloud software lets you access tools and databases from anywhere with an internet connection. If your hardware fails, your work is protected on the cloud.
Dynamics 365 CRM Features
Dynamics 365 CRM offers a wide array of powerful features designed to streamline customer relationship management and elevate business performance. These are the Dynamics 365 CRM Features, as listed below.
1) Self-Modifying Code
Both on-premises and cloud applications of the system are possible. Dynamics 365 is multilingual and GDPR compliant.
2) Easy-to-Use
To facilitate easier onboarding and adoption, Easy-to-Use features a user interface that is consistent with that of other Microsoft products.
3) Better integration
By integrating with other Microsoft services and apps, both current and future, Dynamics 365 speeds and reduces the price of customer relationship management (CRM) systems.
4) Simple CRM Optimization using Dynamics 365
The Microsoft Platform's adaptability makes it simple to create new applications and modify existing ones to better suit your business.
Wrapping It Up
The variability of CRM implementation or CRM Optimization using Dynamics 365 is dependent upon the specific requirements and architectural framework of the company. To ensure a smooth installation of your CRM system, it is important to engage in proactive planning and do a thorough analysis of your internal processes, user types, and workflows. Data Nectar, as a provider of Data and AI solutions, is capable of offering help.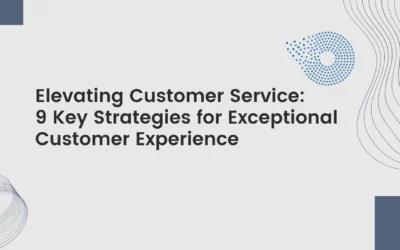 [pac_divi_table_of_contents included_headings="off|on|on|off|off|off" scroll_speed="8500ms" level_markers_3="none" title_container_bg_color="#004274" _builder_version="4.22.2" _module_preset="default" vertical_offset_tablet="0" horizontal_offset_tablet="0"...